What Is a Smart Building Automation?
Smart building automation solution is a commercial building design automation solution based on the intelligent system. The advantage of building automation is that through the control and management of lighting, shading, safety system and other functions in the building, it can provide convenience for the operation of the building, bring a comfortable and energy-saving sense of use, and save energy and cost.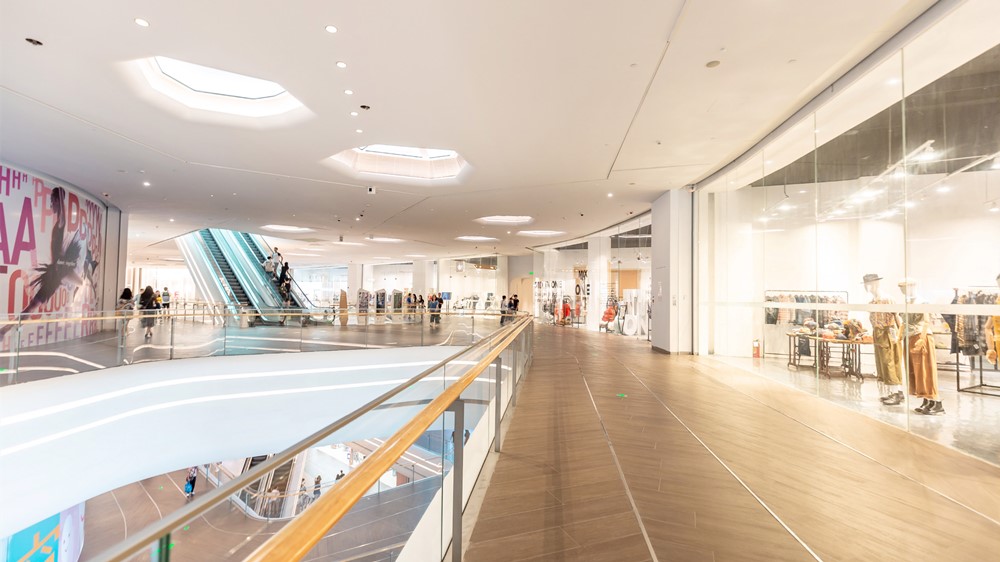 What are the benefits of smart building automation?
SMART commercial solutions can simplify the management of large buildings, improve efficiency, reduce unnecessary expenses and consumption, save energy and reduce labor. There is a high demand for bright lighting in exhibition centers and schools. Commercial solutions can automatically maintain brightness, focus lighting, and reduce energy waste caused by mismanagement.
What does the SMART building automation solutions offer us?
Convenient intelligence
Intelligent building automation liberates people from the excessive manpower of building management, which can reduce the labor force and directly and conveniently control and monitor all connected electrical appliances. The building automation system can automatically keep the brightness and temperature in a constant range according to different needs.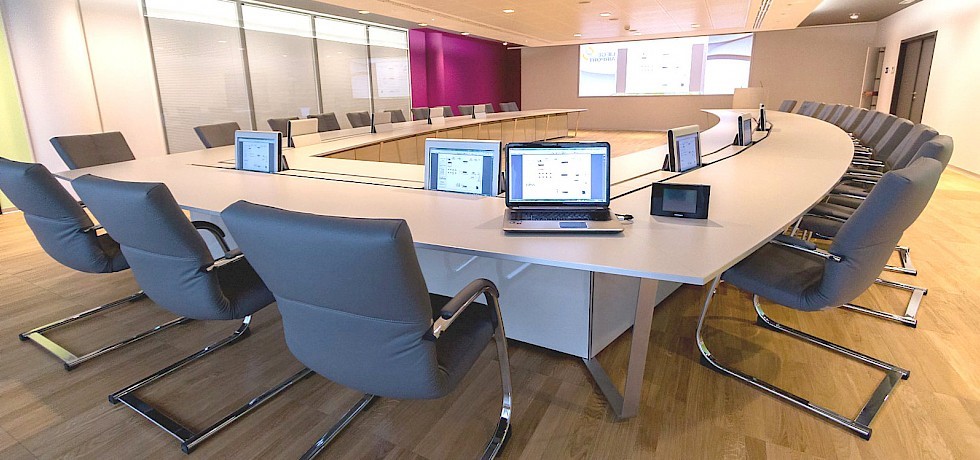 Energy saving
Lighting and HVAC equipment consume most of the building's energy. Under SMART commercial building automation system, it can save a lot of energy consumption and maintain HVAC under stable air quality.
Cost-saving
SMART intelligent building automation has the characteristics of energy-saving, which can save costs for a long time. For example, empty rooms in offices and classrooms can automatically turn off the lights and air conditioning to reduce unnecessary expenses.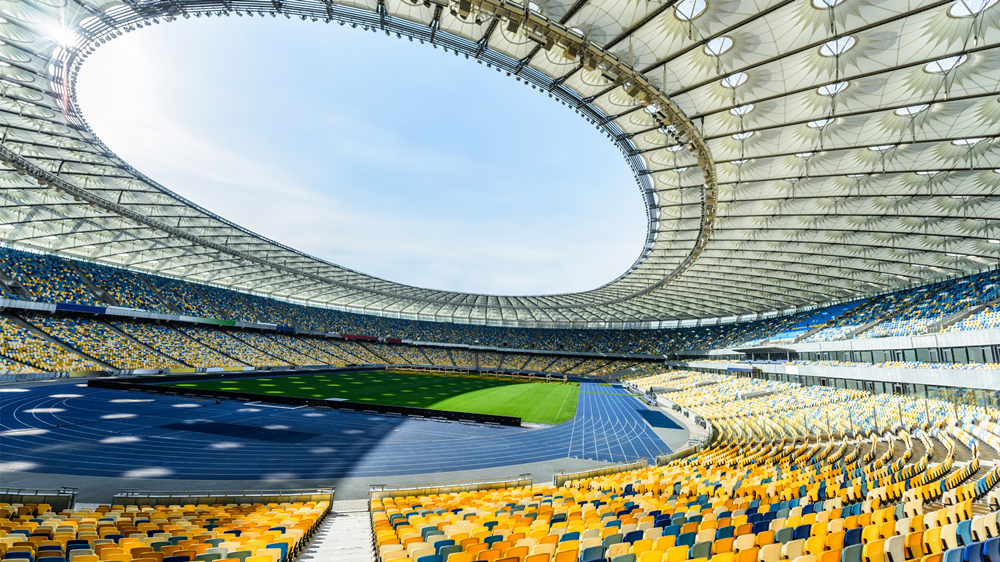 Safety and security
As a commercial building, personal and property safety is very important. SMART building automation helps to achieve security in many different ways by integrating sensors and other devices, such as control access, access control system, security alarm, closed-circuit television system, etc.
Comfort
As a commercial building, it should adapt to people's needs, such as controlling the consistency of lighting and curtains, ensuring concentration, automatically adjusting brightness, and maintaining HVAC under comfortable temperature and air quality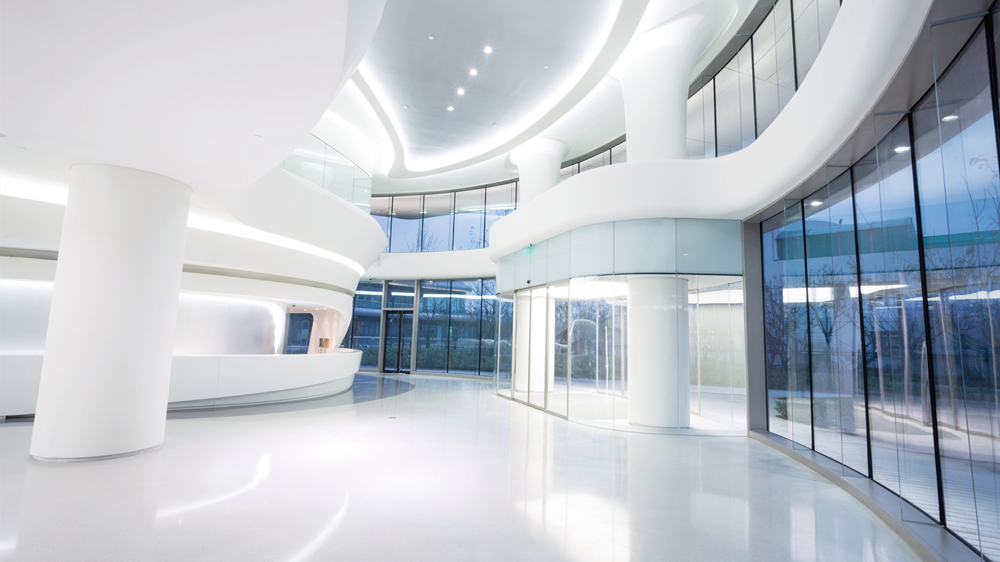 Increase of efficiency
SMART building automation system can make access, control, and management of all connected appliances more convenient and efficient. Staff can easily control and monitor all connected devices directly through a computer, mobile phone, or control panel. Simple instructions and detailed information maximize efficiency
How does building automation apply in different scenarios?
School
The school buildings are scattered, in order to improve the management efficiency and improve the happiness of the staff and students, the school needs automatic solutions. Meanwhile, the management personnel can realize centralized control of lighting, HVAC, and other equipment, avoiding the waste caused by careless work.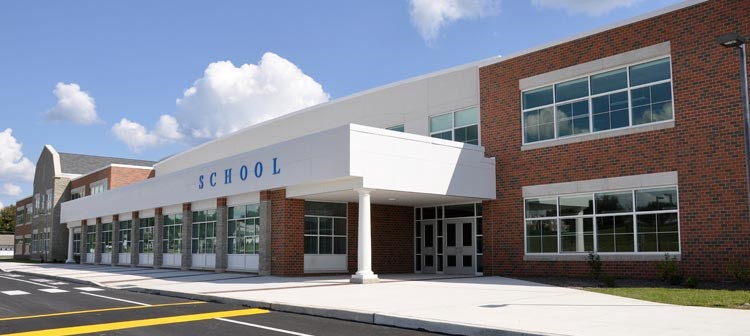 Office
SMART building automation  can benefit offices in a variety of ways. For example, an empty room can automatically turn off lights, air conditioning, and other equipment to save energy. The intensity can be kept in constant range by automatic control of light and curtain, which can improve the staff's attention and efficiency.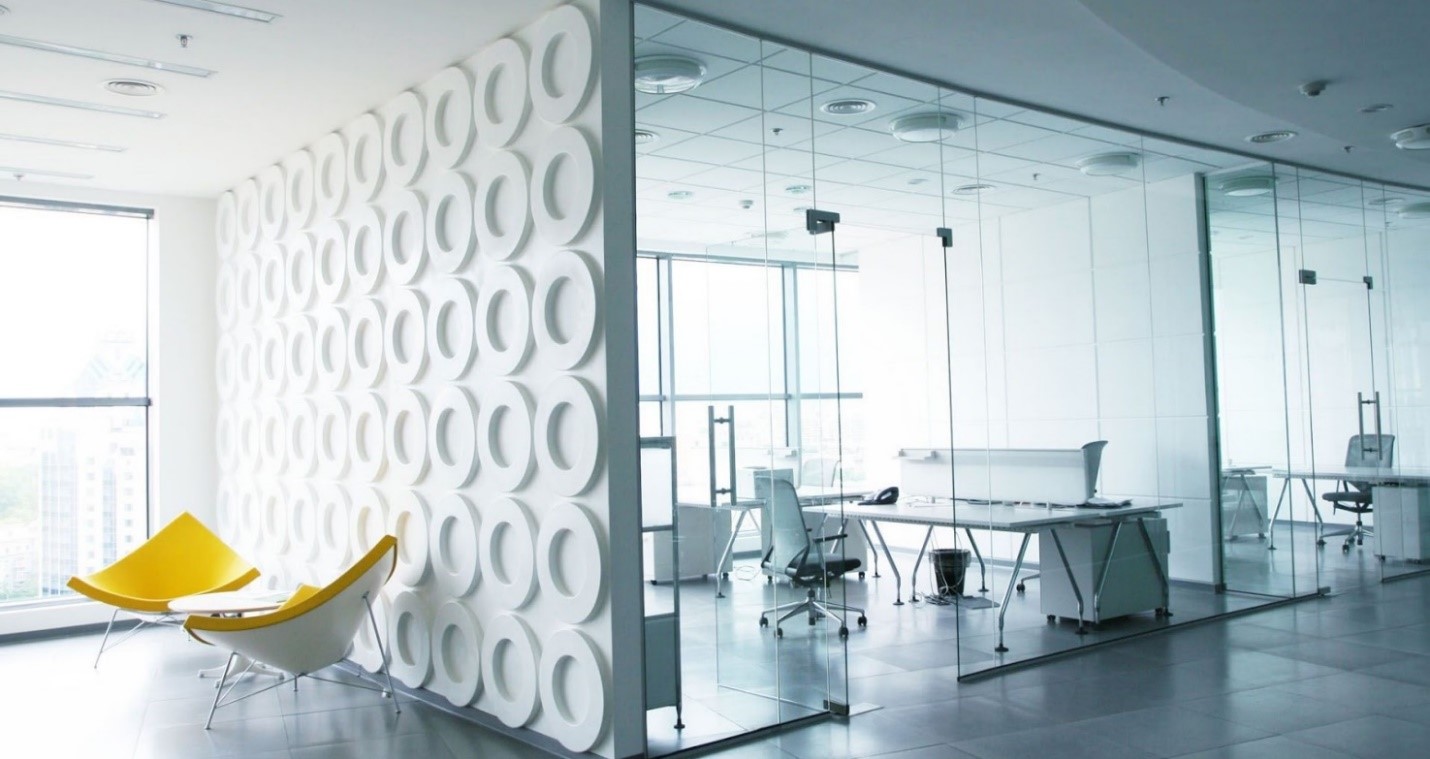 Transportation hub
SMART building automation can simplify the management of large buildings, reduce labor force, and save energy, such as airports and railway stations, and even buildings in terminals or stations can meet the needs of people.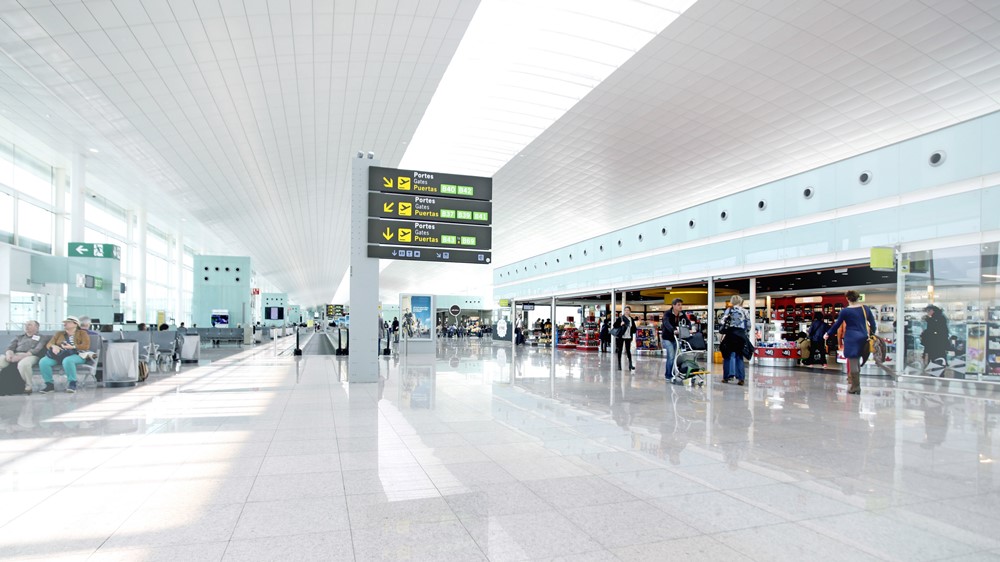 Urban complex
As a large combination of buildings with various functions, the urban complexes must adopt automatic solutions to promote management and attract customers in public areas. With SMART automation solutions, you can easily manage a large number of lights and air quality that cover multiple floors and large areas.
Convention and Exhibition Center
The exhibition center has a large population flow and large area, and high demand for high-intensity lighting, and an excellent HVAC system. The automation solution can automatically maintain brightness and maintain HVAC under comfortable temperature and air quality. Therefore, it is very important to carry out the automation of the Exhibition Center for centralized control and automatic control.
Smart Hospital
Why do we say a smart hospital management system will soon be a new must in healthcare? The world is going digital and so does the patient experience — patients and hospitals use more and more high-tech devices both in hospital rooms and on an outpatient basis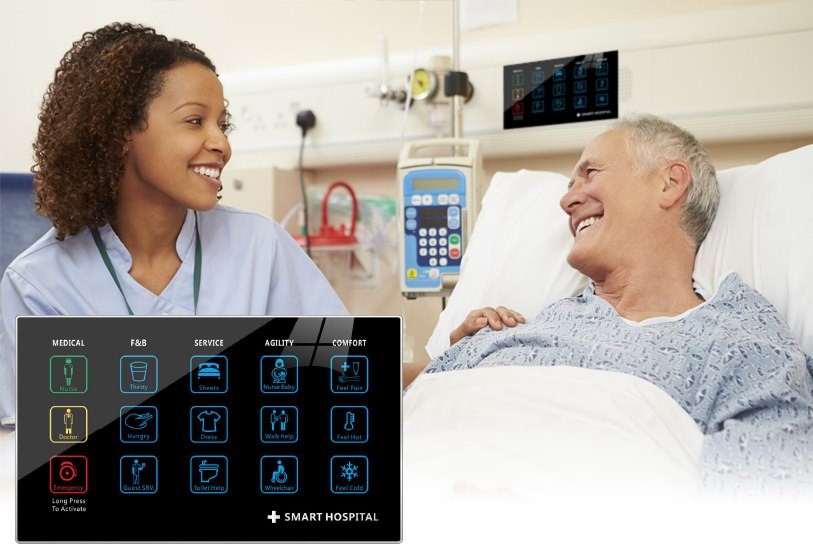 Patients use wearables, remote monitoring devices, and smartphones to monitor their vitals and medication; hospitals use smart TVs and tablets to educate staff and patients; electronic health records (EHRs) are to aggregate all patient information and provide healthcare professionals with all data necessary to provide quality care.
Smart hospital software offers the following benefits to healthcare facilities:
Patient engagement
Using smart hospital room features (for example, via touch-screen monitors or tablets) patients and their families can enhance their experience and improve patient-doctor relationships. They can be involved in the care process and know more about treatment progress and health condition. While staying in the hospital room they can view their health records and test results, get to know daily treatment schedules. The smart hospital also provides opportunities for disease management education.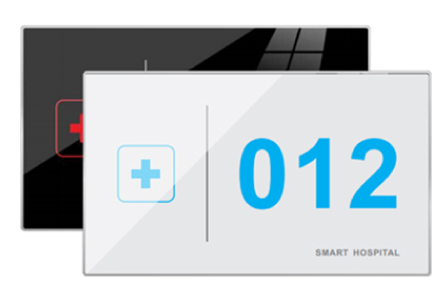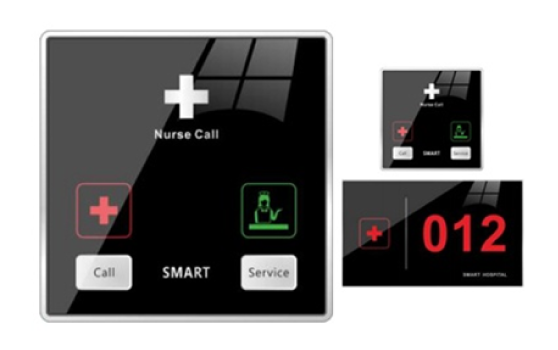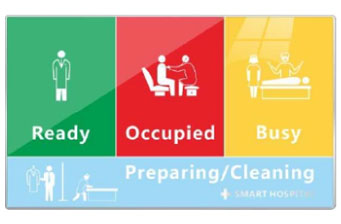 Streamlining communication
Patients are often dissatisfied with the doctor-patient communication as in some cases doctors are more focused on a computer screen than on talking to the patient and monitoring his or her emotions and body language, which often give additional information about the patient's condition. And patient satisfaction is an important index in the Hospital Consumer Assessment of Healthcare Providers and Systems (HCAHPS) survey, the scores of which directly affect reimbursement. Leveraging mobile and IoT technologies allows effective and timely patients communication with care providers thus enhancing their satisfaction.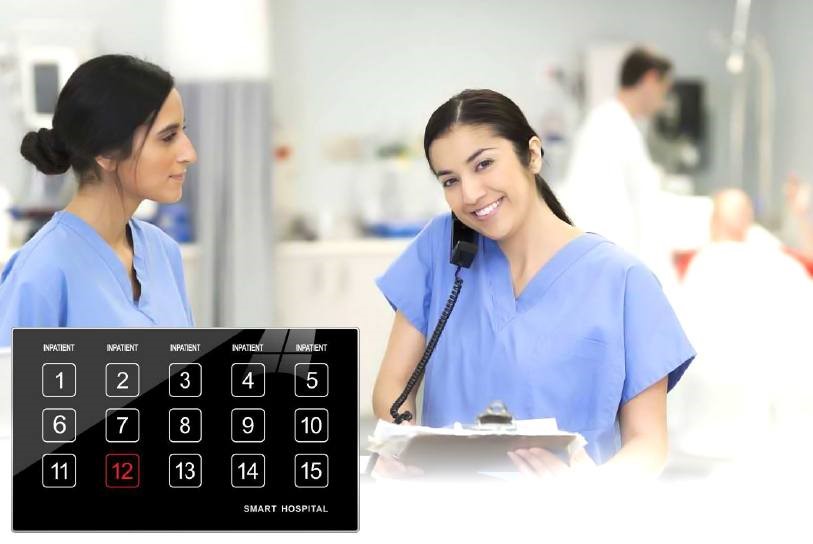 Workflow optimization
IoT and mobile technology can also give healthcare organizations effective tools to improve performance while tracking and identifying bottlenecks and service slowdowns. Hospital navigation for patients and staff. Smart hospital applications can help patients and visiting or temporary physicians and staff to find a way in the hospital. Messaging and routing features can provide turn-by-turn directions and arrival time instructions to make navigation in large hospitals simpler and less stressful for visitors.

Patient notification
This smart hospital software feature can significantly reduce the no-show rates, which cost the US healthcare system $150b each year. Push notifications generated by such software can be sent to patients, in their preferred language, informing them about the time of their appointment and the exact office number. Such smart hospital systems can also push updates telling the patients if the appointment location or time has changed.